Take the TOEFL ITP Test in

BANGKOK
BANGKOK Location: BTS Chidlom (Exit 2) 7th Floor, Maneeya Center North Ploenchit Road, Lumpini, Pathumwan (View Map)
Tel. 02-652-2566, 085-626-9456, 061-592-4569 | Line ID: @alisttest
Register for the TOEFL ITP test
AT ALIST PRO in BANGKOK
ALIST PRO is open daily for test.
The test takers must be at least 16 years old or the completion 15 years of age.
You can apply by completing an online application form or you can come in to register.
For the test takers under 15 years old, please
contact us
before registering TOEFL ITP.
Daily exams will be open 3 rounds: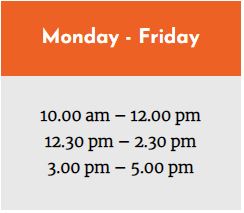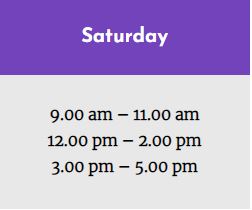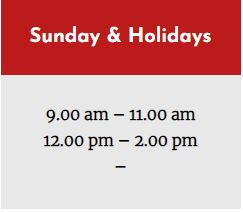 The test registration will be closed 2 days before the actual date of the test at 4 pm each day; the applicant must submit the payment slip to the Test Center within the time said above.
Preparing for the TOEFL ITP test
Applicants must arrive to the Test Center at least 30 minutes prior to each test.
Present a valid national ID card or a valid passport only.
Prepare 2B black pencil and eraser.
Terms of registration
TOEFL ITP will not be administered if the participants are less than 10 persons. In this case, test takers are able to reschedule for the next round.
In all cases, the test Fee is non-refundable.
If test takers want to postpone the test, one time will be allowed and they must notify the test center at least 48 hours (working hours) in advance of the actual test day. However, ALIST PRO reserves the right to consider postponing an exam by reason and necessity. The maximum period of postponement is 3 months counted from the informed period.
Payment
Application Fee is 1,900 Thai Baht payable to: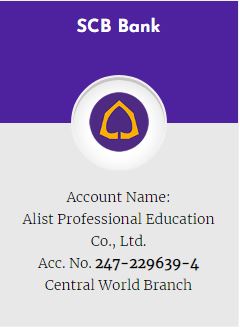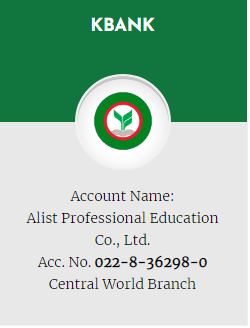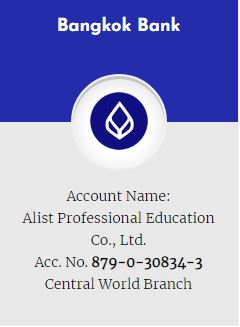 Announcement of Test Results and Test Report
Applicants can pick-up their results within 2 working days after the actual examination date.
If applicants cannot come to pick-up the score results by themselves, ALIST PRO can send the score results via EMS for the person who made a request on the test day.
Test scores will be valid for 2 years from the test date.
Contact us for more information
Phone: 085-626-9456, 061-592-4569 (Khun A, Khun Pim)
Email: info@alisttest.com
Line ID: @alisttest





REGISTER (BANGKOK)